CAN MORA DE DALT
About us
Can Mora de Dalt is a family-run country house dating from the 15th century. Ever since it opened as a hotel in 2008, we have strived to ensure that guests feel at home on their stay.
The owner, Joaquim Mora, renovated the former farmstead with the aim of fully preserving all the original features in order to maintain its enduring character. The family's past and present coincide at the country house, where time stands still and the sea views will leave you spellbound.
With a prime location in Sant Vicenç de Montalt (Maresme), Can Mora de Dalt is the perfect place to disconnect: just five minutes from the beach and a short distance from Barcelona.
In summer the AZULMORA restaurant returns. In July, every Thursday, Friday and Saturday and in August, every night except Monday. From 8pm to midnight, for romantic dinners outdoors and with new proposals from the Azulius catering. Don't forget to book a table!
At Can Mora de Dalt we do everything within our power to ensure your stay is as comfortable as possible.
You can enjoy views of the sea, the trees and the calm and peaceful surroundings from the house's different communal areas. The eco-friendly Mediterranean garden, with its charming nooks and corners, is a perfect place in which to relax. The swimming pool, drenched in sunshine and offering sea views, is for exclusive use of hotel guests
WEDDINGS AND EVENTS
With sea views
Can Mora offers all the advantages of being close to Barcelona in a unique rural setting with sea views.
Discover an idyllic wedding venue: a fully-restored 15th-century country house with eleven rooms in which you can get ready for your big day and accommodate your closest guests.
COMPANY EVENTS
Near Barcelona
Thanks to its proximity to Barcelona, Can Mora de Dalt is a perfect venue for company presentations, board meetings or any type of corporate event.
All areas of the hotel are at your disposal to offer you complete privacy: a large multipurpose hall (100 m2), for large-scale presentations, and the option of using other parts of the hotel for more private meetings.
News and Offers
Exclusive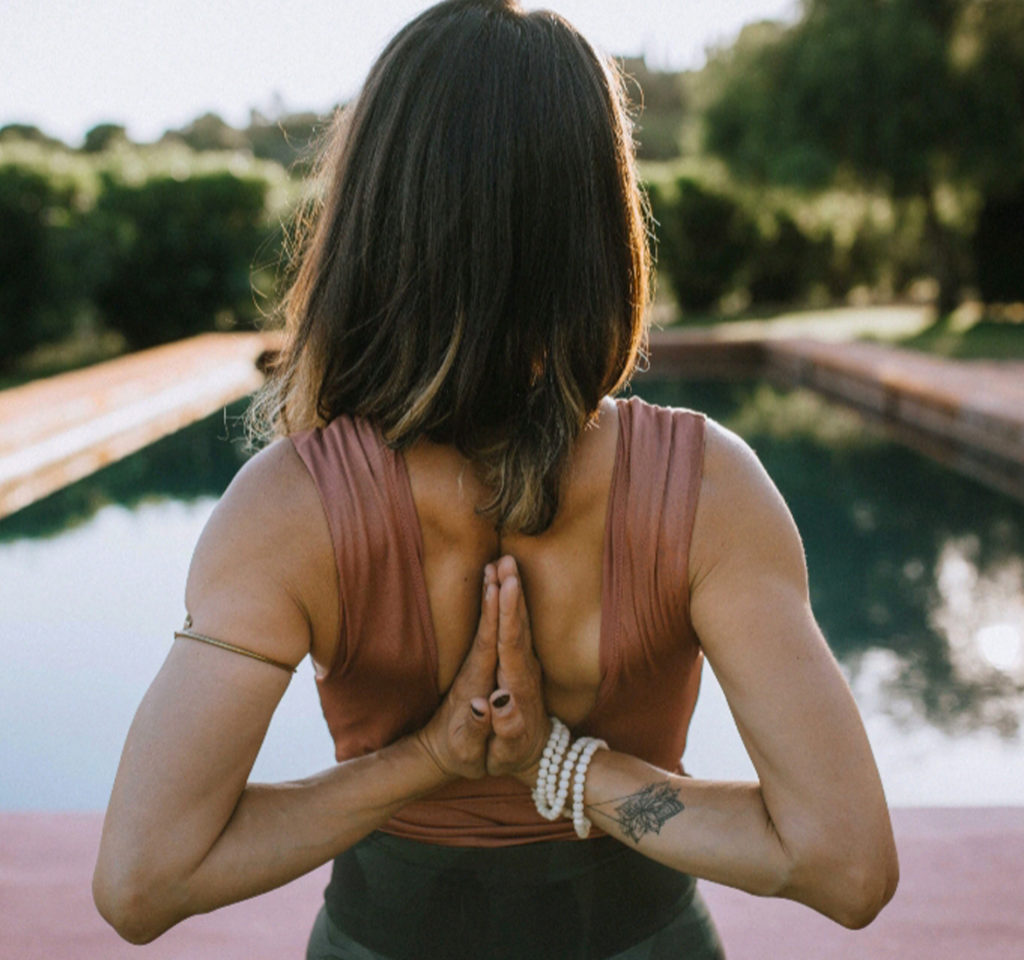 YOGA WORKSHOPS
From March 2020 we will be holding yoga workshops on certain weekends. Diana and Audrey, two professional yoga teachers with extensive international experience, will give classes and workshops geared towards improving our health and wellbeing.
For more information send an email to: info@canmoradedalt.com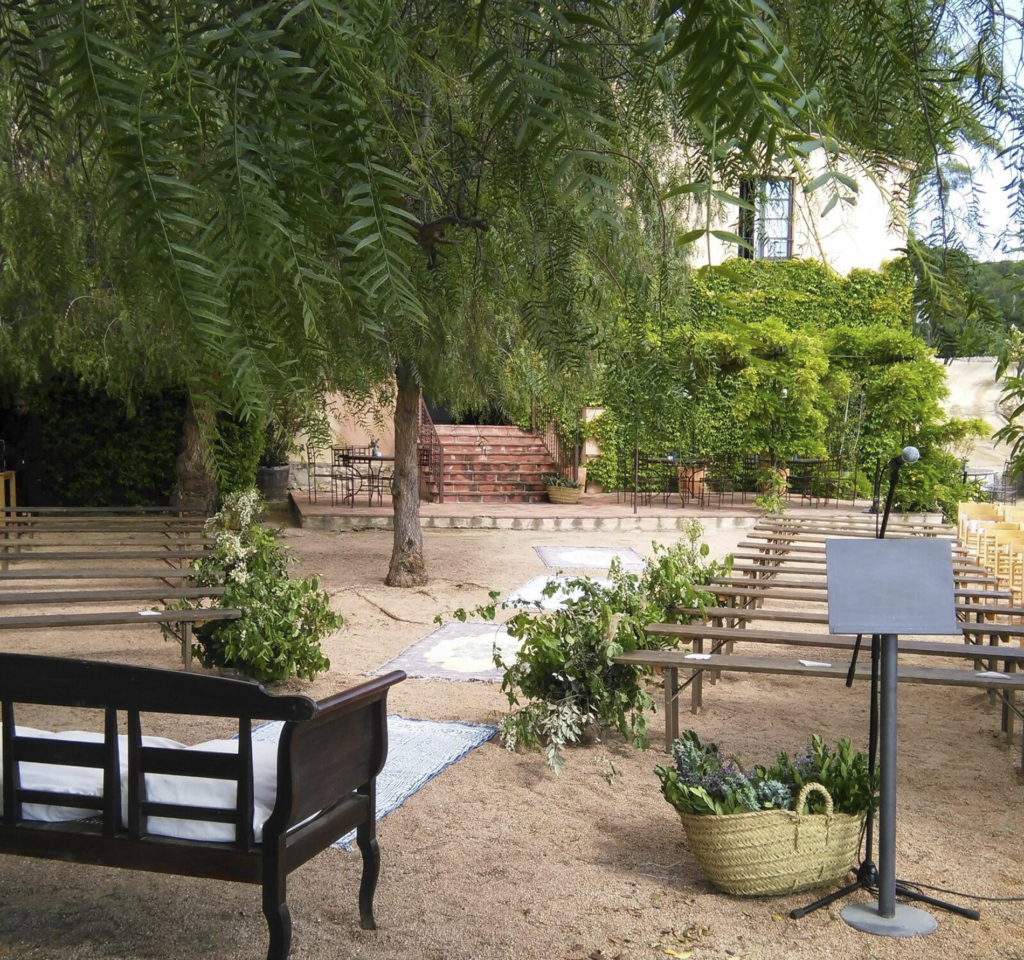 SMALL WEDDINGS
If you wish to have a more intimate type of wedding, why not hold it during the week? We organise small weddings tailor-made for clients who wish to get married among a select group of guests in a rural setting with sea views, just a short distance from Barcelona.
For more information send an email to: info@canmoradedalt.com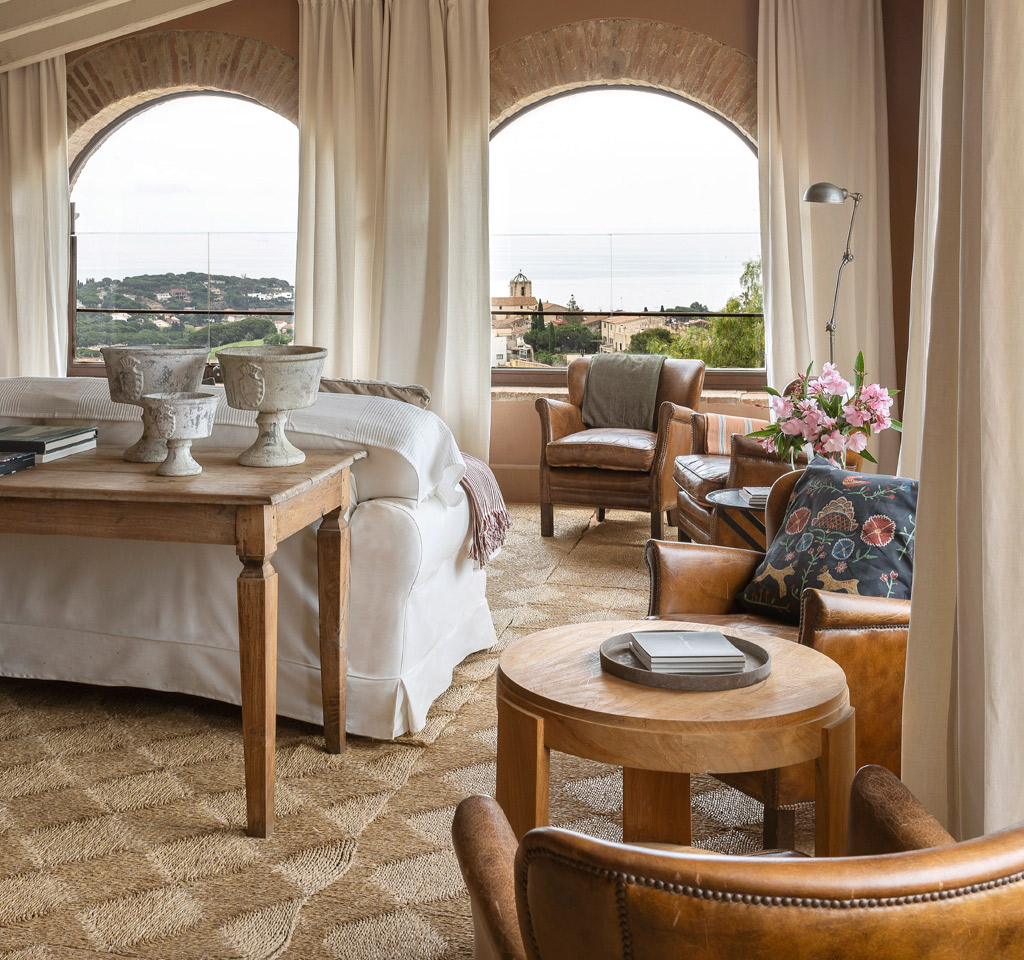 ONE-DAY MEETINGS
For those companies looking for a quiet place to get away from day-to-day stress and devote a session to thinking, enquire about our one-day or half-day events.
For more information send an email to: info@canmoradedalt.com